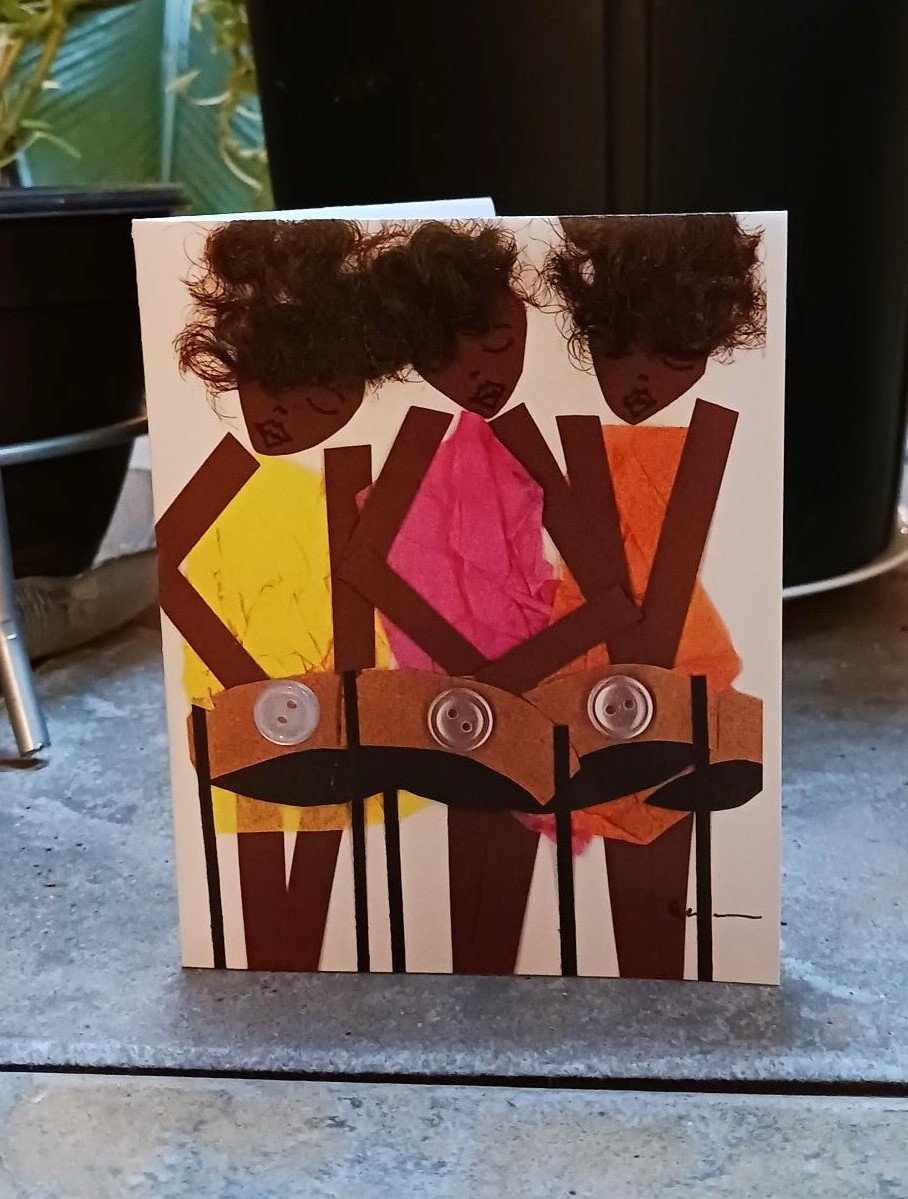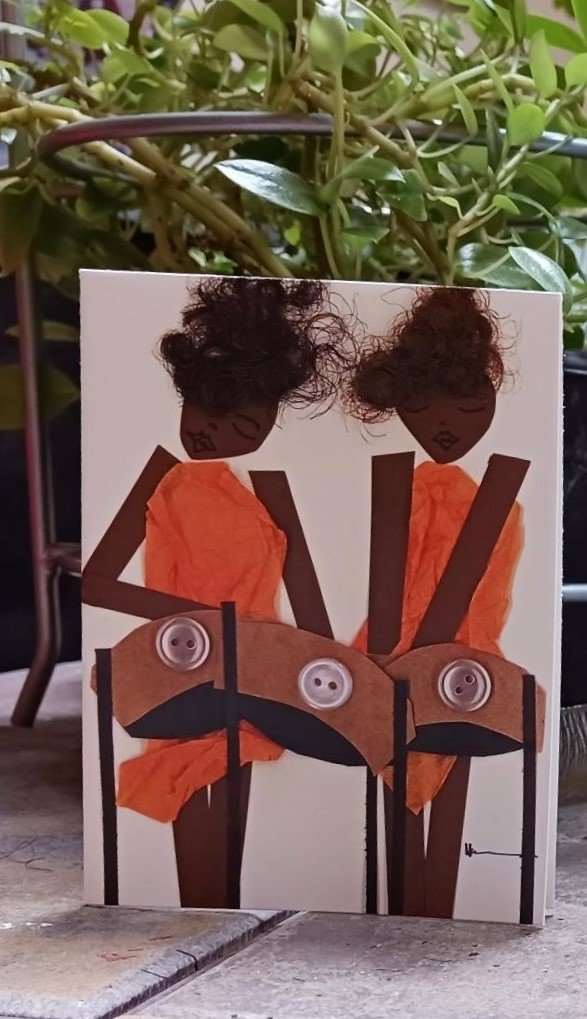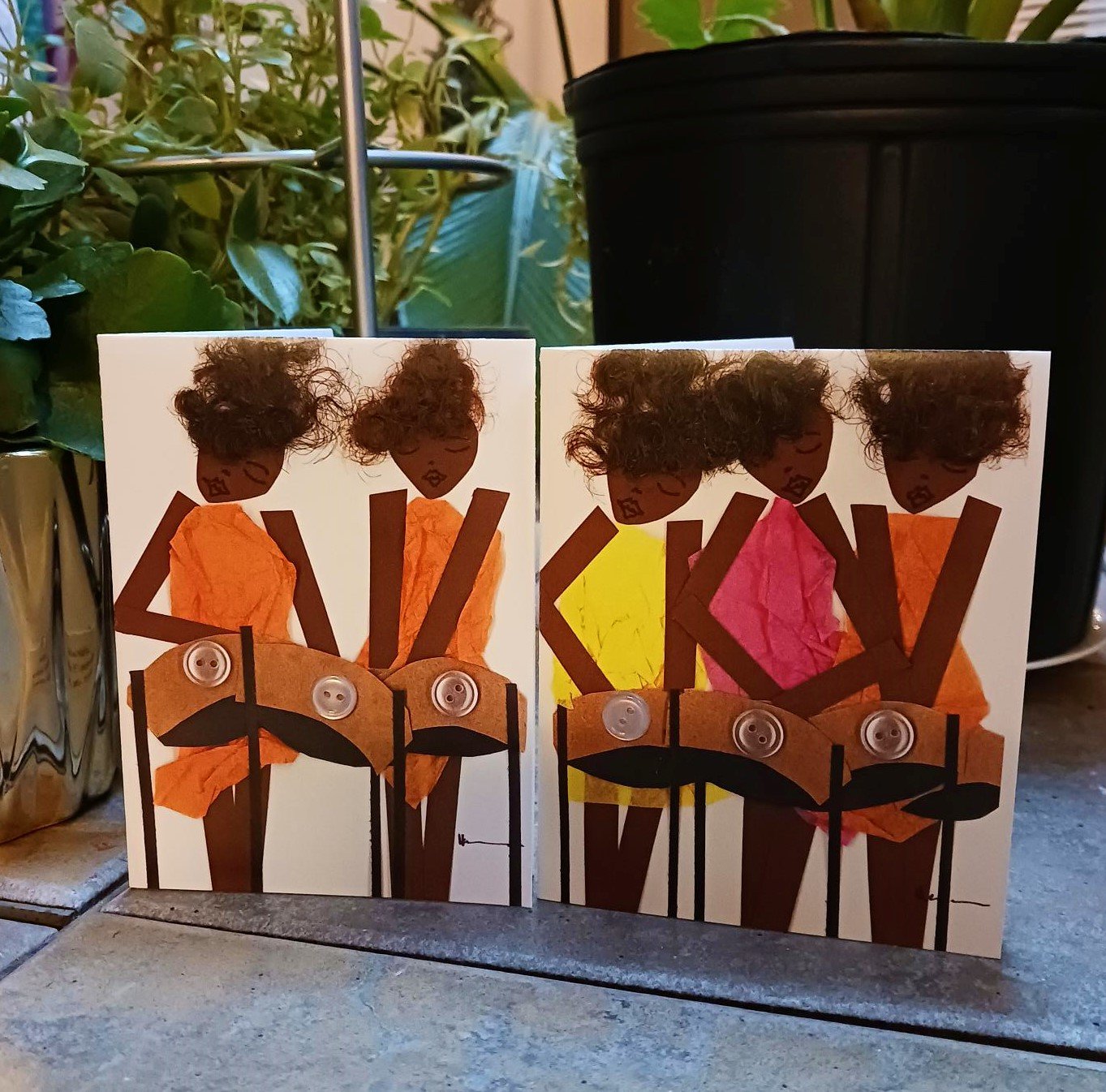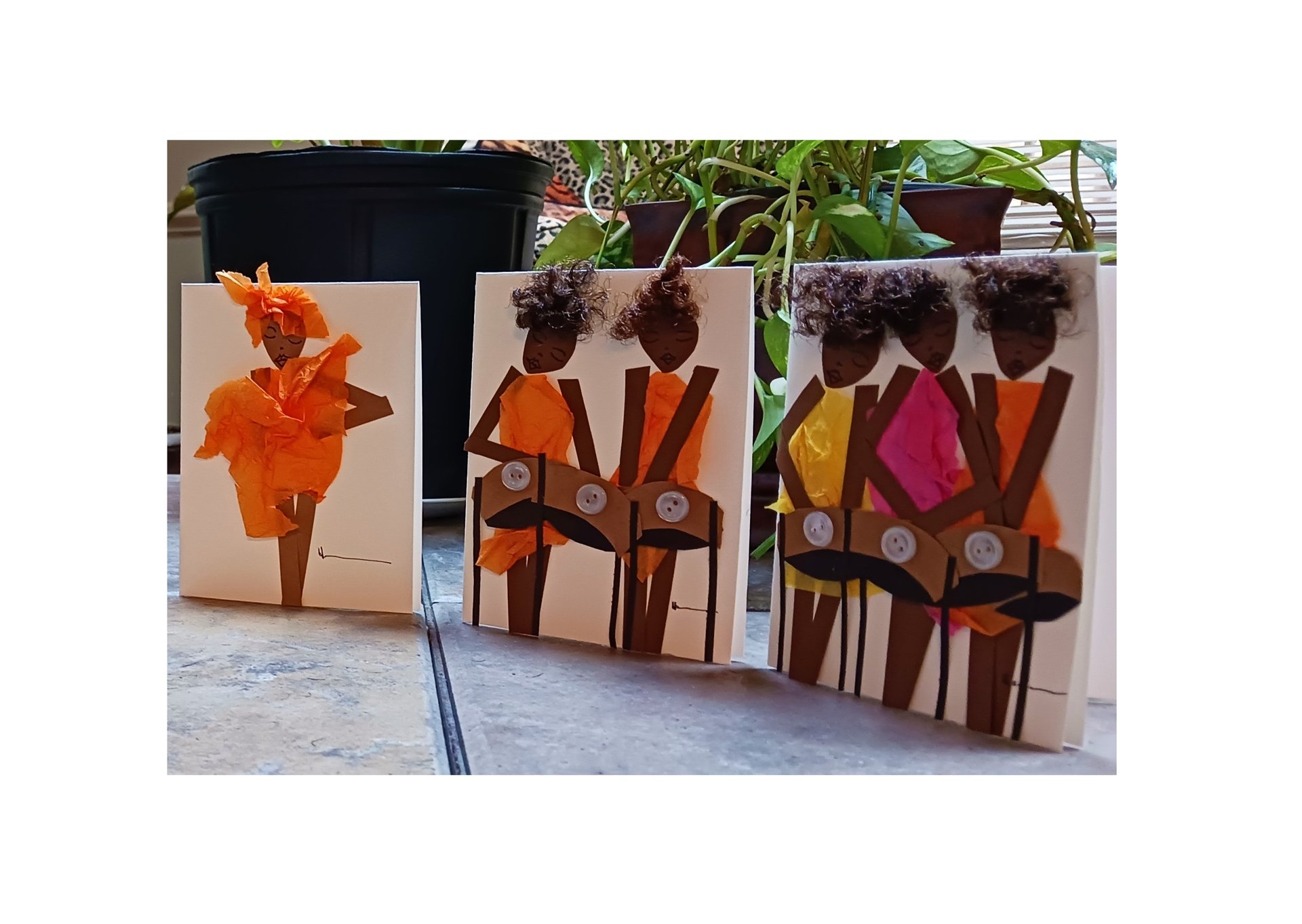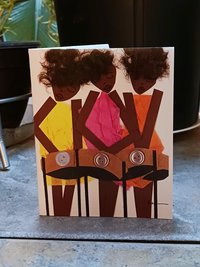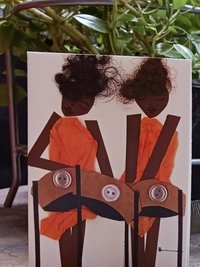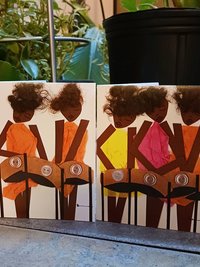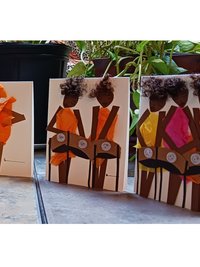 Yellow Pink Orange Magnolias Steel Pans
"It's not only a card, but a gift as well."
LaHairCards are made on quality cardstock, double folded, comes with a 4 3/8" x 5 3/4"  envelope, and are packaged in crystal clear bags. 
Materials: Tissue paper, buttons, recycled paper, and synthetic hair.
Each individual greeting card is HANDMADE.  The inside is left blank for your own sentiments. 
Please note the original you choose may no longer be available, however, I will do my best to recreate and/or customize the card to your liking. It will still look the same but have a slight variance in the tissue paper folds and the natural positioning of the hair strands.
My shop's name & website address will appear on the back of the cards in small print.
Created by Holly Seon-Wilson
All Rights Reserved - Copyrighted 2021